Sponsors
The Veterinary Center for Clinical Trials (VCCT) works exclusively with UC Davis School of Veterinary Medicine (SVM) faculty investigators to conduct their own clinical trials among privately-owned patients. These trials evaluate the effects of new therapies, medical devices and diagnostic tests for eventual use in veterinary and/or human medicine. They are specifically designed to advance our scientific knowledge, while continuing to provide exceptional care to our veterinary patients.
Our History: Since 1948, UC Davis SVM has been serving the public through statewide teaching, research and service programs benefiting animal health, public health and environmental health in California and beyond.  In 2013, the VCCT was established to provide centralized support for clinical trials among SVM faculty investigators.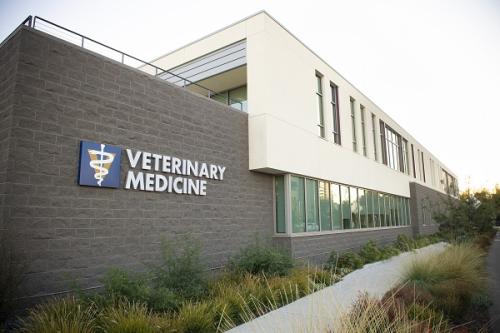 Our Services: The VCCT is a "one-stop-shop" for your clinical trial needs, we:
Establish connections between potential sponsors and interested faculty investigators
Help navigate the University sponsored research proposal, funding and regulatory process
Coordinate all aspects of a sponsor's trial - from patient recruitment and visit scheduling to data collection and reporting.
Our Facility: Faculty and highly trained staff treat more than 50,000 patients each year at the William R. Pritchard Veterinary Medical Teaching Hospital (VMTH), the home base of the nation's largest veterinary residency program, offering:
World-renowned clinical scientists
Large and diverse veterinary patient population
Connection to human medicine
State-of-the-art technology
This hospital is equipped with state-of-the-art equipment, highly trained technical staff and internationally recognized faculty veterinarians in 34 specialty areas, including ophthalmology, oncology, cardiology, anesthesia/pain management, neurology/neurosurgery, regenerative medicine, nutrition, equine health, and more. Our connections with the UC Davis Medical School and the Clinical and Translational Science Center (CTSC) for human clinical trials provides us with a unique opportunity for interdisciplinary collaborations.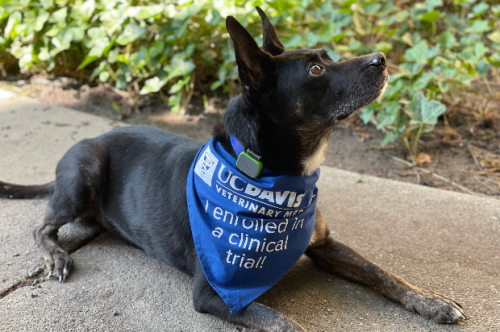 Why Veterinary Clinical Trials? Conducting veterinary clinical trials may shorten the path to human clinical trials as our patients are often considered the best models of human disease:
Compared to lab animals, veterinary patients are closer in size and share similar anatomy and immune function to human patients.
Spontaneous disease, with similar clinical behavior, progression, and response to therapy, occurs in veterinary patients.
Much like humans, veterinary patients have variables that alter disease (e.g. age, sex, environment).
Veterinary patients can exhibit similar disease resistance to therapies.
To Learn More: Print out the VCCT capabilities brochure or send us an inquiry to learn how we can meet your research needs.  We look forward to working with you to make your trial a success!